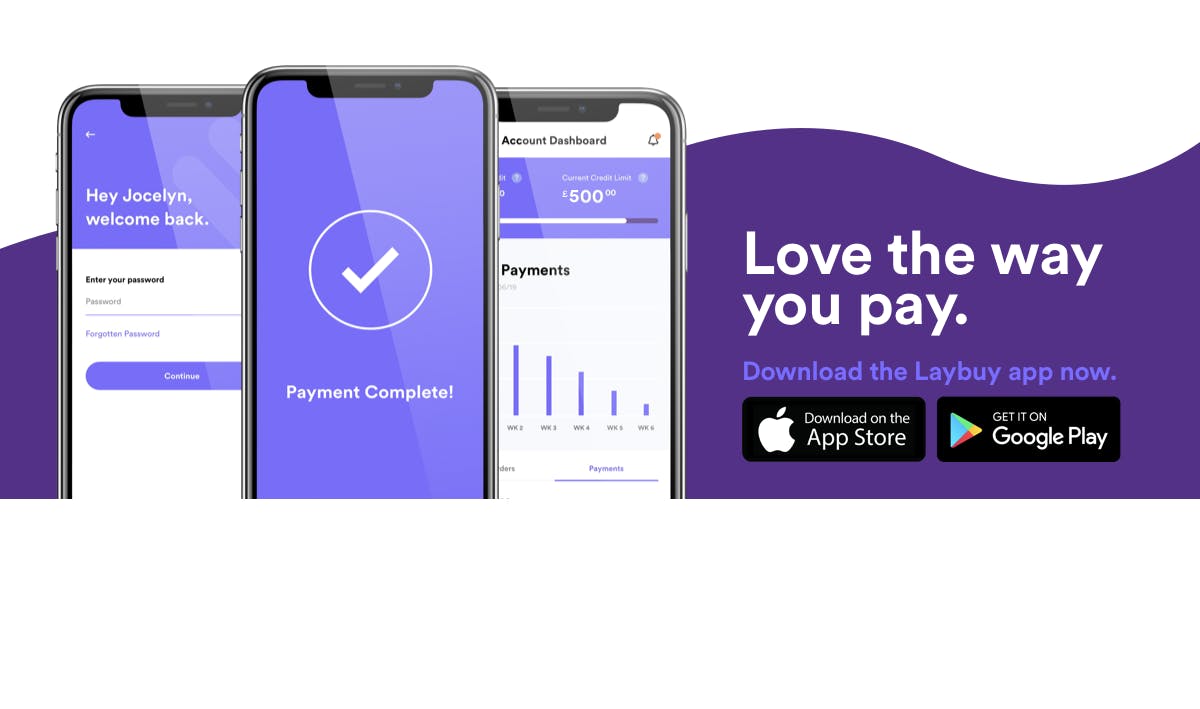 Buy now Pay later with LAYBUY.
We have partenered with LAYBUY where you now have the option to spread the cost of your Service, Retail purchases or Gift Card Purchases over 6 weeks.
Any purchases of £40.00 or more will allow you to use this new service. We realise we are in unchartered times, and hope this will help you get through them.
How it works.
Download the app from google play or the app store below.


Set up your account with LAYBUY, once done your good to go.
When your at the salon just mention to the team member you would like to purchase via LAYBUY, we will need your email address and mobile number on our system.
Once the team member has selected LAYBUY as your payment method, you will be notified on your mobile. You will need to accept it, and thats all you need to do.
LAYBUY will then take 1 sixth on the day, and the rest over the next 5 weeks.
We hope you will take advantage of this service for all those must haves your keen to get hold of.