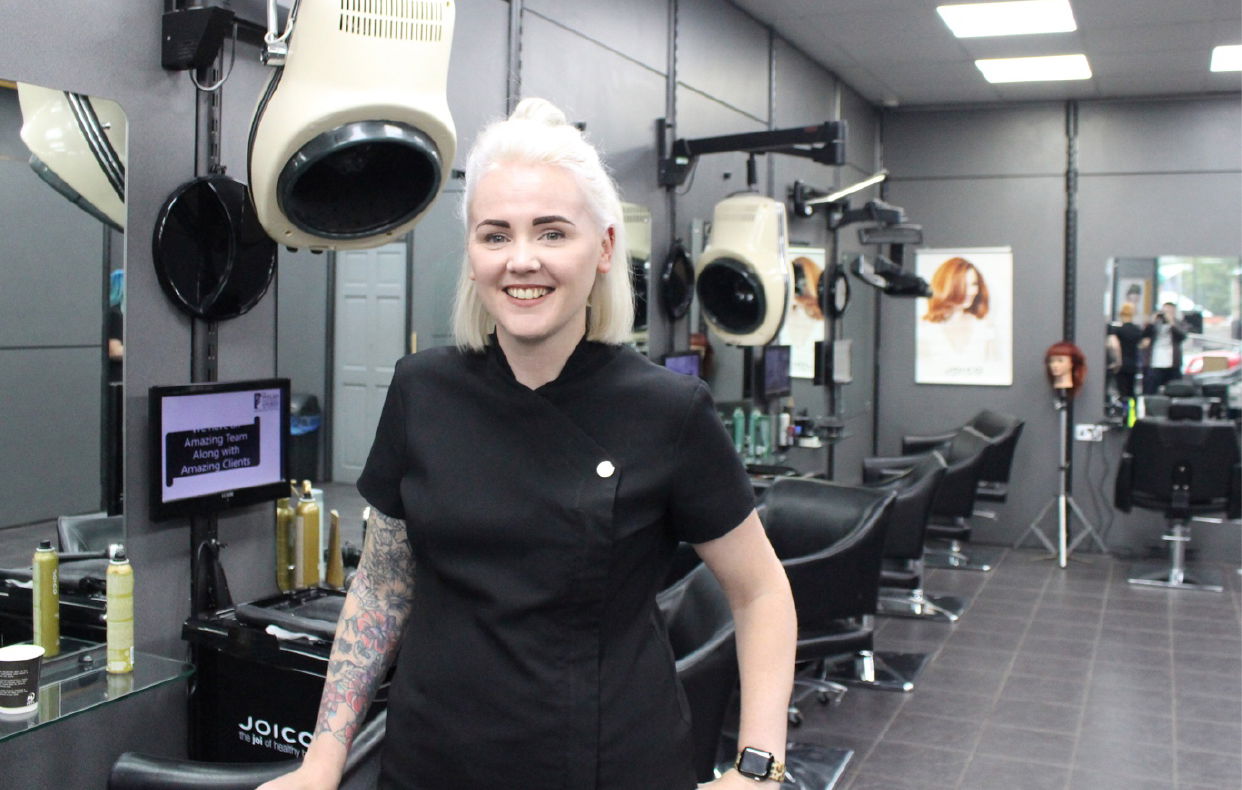 OUR FIRST LEVEL 4 LEARNER COMPLETES APPRENTICESHIP!
Congratulations to Stephanie Edwards from the Kutz N Kurlz Salon in Abertillery, for achieving her Level 4 Apprenticeship in Hairdressing. Stephanie is in fact ISA Training's first learner to complete this course which is an incredible achievement, marking a great day for Stephanie, her salon and ISA Training. Stephanie has impressed us all – she excelled at this course and has proven to be a dedicated learner and apprentice with ISA.
The Level 4 Apprenticeship is a Diploma In Advanced Techniques & Management Practices in Hairdressing. This is an advanced course, the highest level of training that ISA delivers, teaching the skills to manage staff and resources while developing technical skills through colour correction and the creation of a hairstyle collection.
Steph admitted the course was challenging but also rewarding, adding: "my assessor has been just fantastic, helping fit this learning in with my working and home-life schedules."