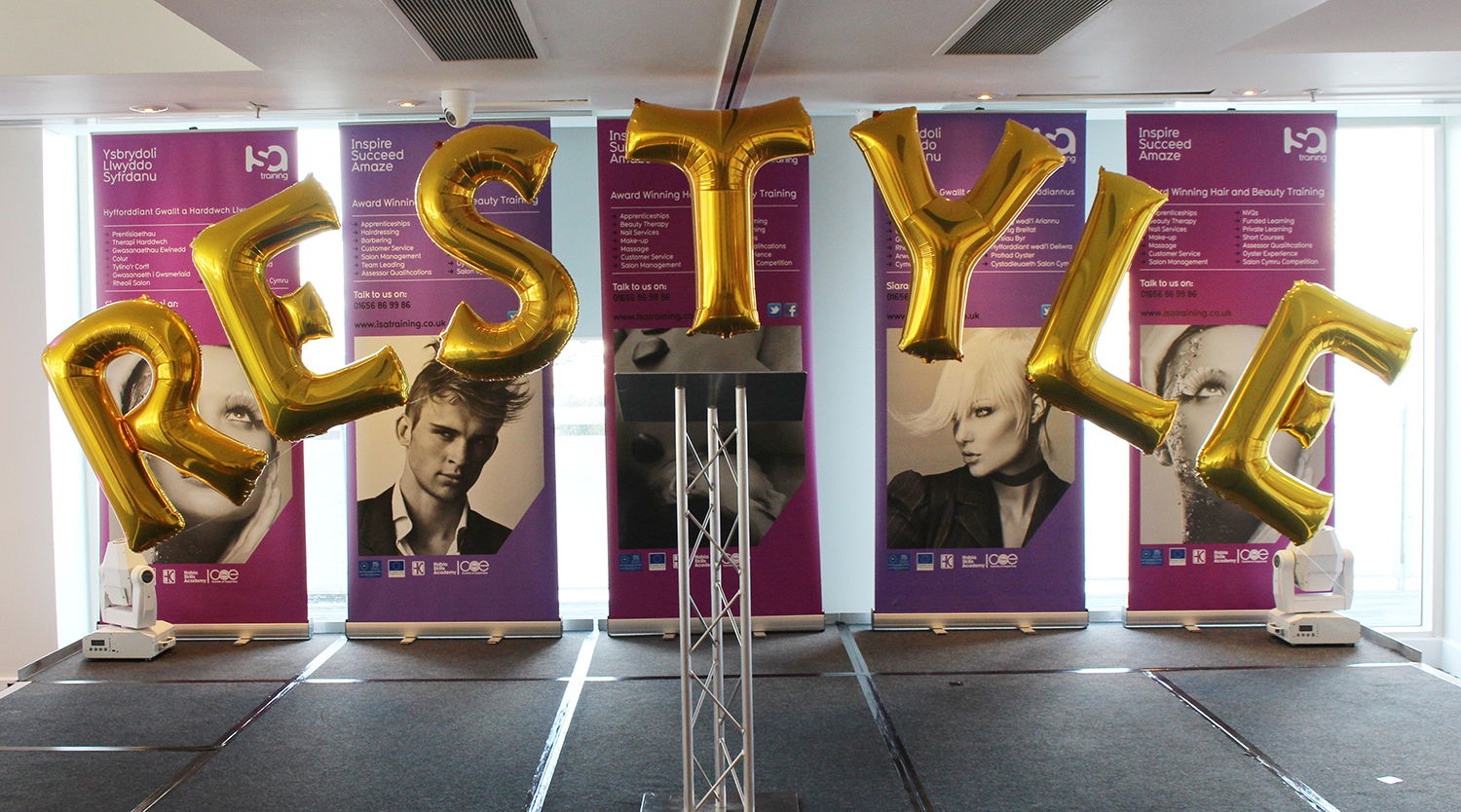 ISA RESTYLE AWARDS – BIG WINS FOR HAIR & BEAUTY APPRENTICES AND EMPLOYERS
On September 1st, hair and beauty training specialist ISA Training hosted its own award ceremony – the ISA Restyle Awards – to recognise the success of its learners and their employers.
Restyle was an event to refresh the ISA Training brand with a new website (www.isatraining.co.uk), new Restyle magazine and awards ceremony which saw dignitaries offer their advice to apprentices and hand out awards to salons and learners from within the ISA Training family. It featured presentations from Educ8 Group directors – ISA having joined the Educ8 family in January of 2019.
"ISA Training works closely with employers to help their businesses develop,"explains Simone Hawken, ISA's Internal Quality Practitioner Manager. "We help them recruit apprentices and develop them over time to advance their own careers and the development of their employers. We've had so many apprentices who have gone on to run their own salons; it's an honour to be involved in suchan incredible industry."
Guest speaker Sarah Fillaudeau of City & Guilds spoke about the importance of the hair and beauty industry and its multi-million pound contribution to the UK economy. "Apprentices are the next generation of hair and beauty specialists and need to realise that anyone who comes to them can be in any number of situations in their lives," she stated. "When your customer is in the chair in front of you, they have to feel like they're the most important person in the world."
Renowned hair specialist and founder/owner of Ocean Hairdressing, Ian Davies, also spoke at the event, adding: "I realise a lot of young apprentices want to make it bigin their career right now – and perhaps there are more opportunities for that now than ever – but I always advise patience. It took me until my 30s to 'make it' and start working internationally, and that's after plenty of people saying a boy from Merthyr had no chance of making it anywhere."