WHAT IS AN LVL LASH LIFT?
Exclusive to Nouveau Lashes, our LVL lash lift is the revolutionary lash treatment that creates masses of length, volume and lift with your own natural lashes. No mascara. No extensions. No maintenance.
It's a great alternative to lash extensions and the perfect way to enhance what you already have, whether your lashes are long, short, thick or stubborn. This treatment will create the look of longer, fuller lashes that make your eyes appear more open and youthful as well as saving time in your morning routine. So, if you're looking for a long-lasting, low maintenance, natural looking eyelash enhancement then Nouveau Lashes LVL lash lift is for you.
LVL LASH LIFT FAQS
HOW LONG DOES AN LVL TREATMENT TAKE?
LVL lash lift takes from 45 minutes by a qualified lash artist.
---
HOW LONG DOES LVL LASH LIFT LAST?
With immediate results that last up to 8 weeks, a lash lift is ideal for people with a low maintenance beauty regimen and busy lifestyle.
---


HOW DOES THE LVL LASH LIFT WORK?
To create the Length Volume Lift effect, our lash-health first products are applied step-by-step by a qualified lash artist. Following on from your patch test and consultation, the lash artist will apply the appropriate shape shield to your eyelid and your lashes will be pressed against this using a bonding gel.
---
STEP1: Lift
With all the lashes neatly bonded, a lifting balm is then applied which allows the structure and shape of your lashes to change and be lifted at the root.
---
STEP2: Volumise
Once this has been removed, a volumising fix is applied which seals your lashes into their new shape.
---
STEP3: Boost
A lash tint is then applied which darkens the lashes and adds volume and length.
---
STEP4: Moisture
Finally, a moisturising serum is applied to nourish the lashes and ease them off the shield, revealing beautifully healthy, lifted lashes.
---


IS BROW LAMINATION PERMANENT?
Brow lamination is not permanent; results usually last up to 6 weeks.
---
DO I NEED AN ALLERGY TEST?
Yes, an ALLERGY TEST must be performed at least 48 hours prior to your appointment. providing no reaction has taken place you will then be able to have your service done.
---
DOES LVL LASH LIFT DAMAGE YOUR NATURAL LASHES?
Our LVL lash lift products have been developed by us and are packed with vital ingredients like collagen and oats to enhance your lash health and strength, whilst minimising the risk of damage.

---
CAN YOU STILL WEAR MASCARA WITH LVL?
Although an LVL treatment includes a lash tint which helps to create the appearance of longer and thicker lashes without the need for mascara, it's still completely safe to wear should you wish to enhance the results further. Please wait until 48 hours after your treatment.
---
CAN YOU GET AN LVL TREATMENT WET?
For the first 48 hours after your treatment, avoid getting your eye area wet. This is because your eyelashes can take up to 48 hours to lock into place and if they get hot or wet, the lift will drop. After this time period, there are no restrictions with an LVL lash lift, so you can continue to shower, swim and use saunas without protecting your eye area.
---
IS THERE AN AGE LIMIT TO HAVE AN LVL LASH LIFT TREATMENT?
Anyone from the age of 18 can have an LVL lash lift. This treatment is perfect for mature eyes as it can instantly open and refresh the eye area, so you appear bright eyed and ready to go.
BEFORE & AFTER IMAGES
WHAT TO EXPECT DURING AN LVL TREATMENT

HOW TO LOOK AFTER LVL LASHES
LVL is a low maintenance treatment, so it's easy to keep your lashes looking fresh. For ultimate eyes, follow our simple 3 Step Lash Care System to Cleanse, Condition and Enhance your lashes.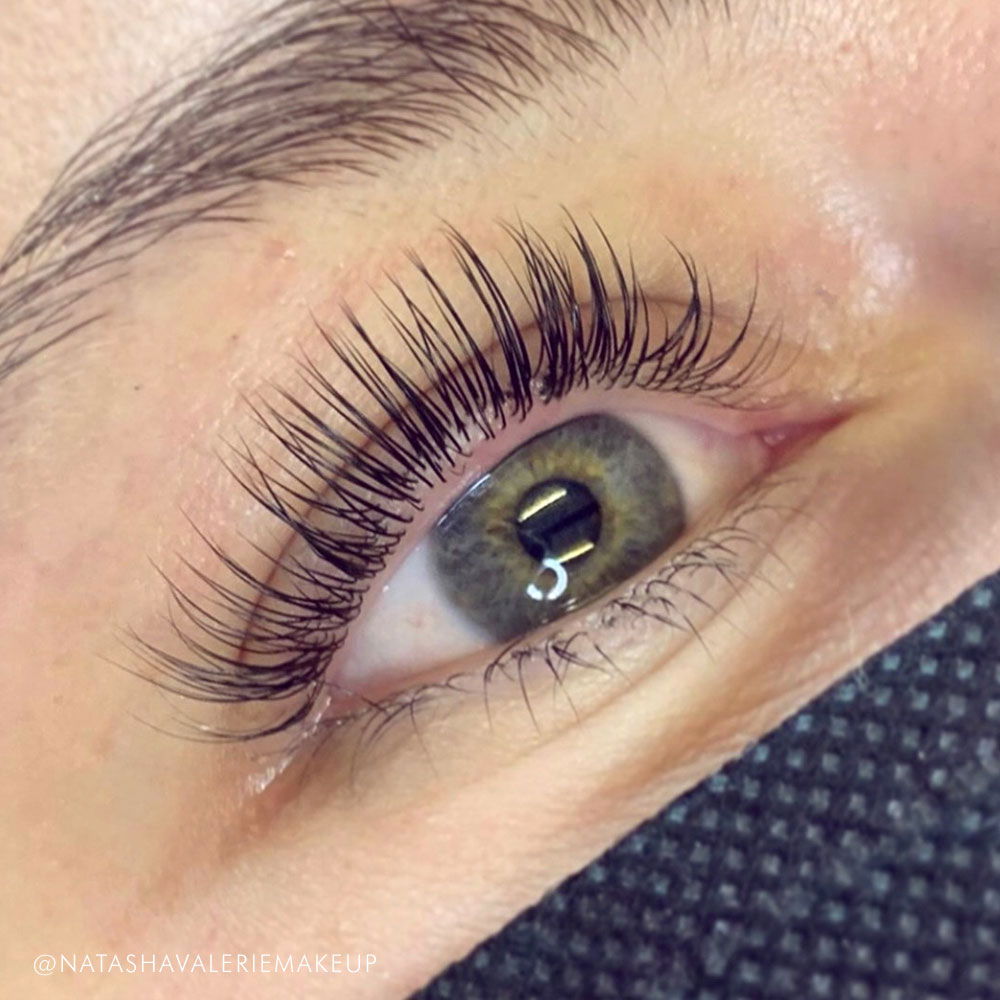 HOW TO LOOK AFTER YOUR LVL LASHES IN THE FIRST 24/48 HOURS AFTER TREATMENT
For the first 48 hours, make sure your LVL lashes don't get wet and avoid any steam, swimming, or washing your face with hot water. It's vital for maintaining that beautiful lift while your lashes lock into place. Afterwards, you can dive in with confidence. Any questions? Just ask your "Nouveau Lashes Artist" for expert advice on how best to look after your LVL lashes.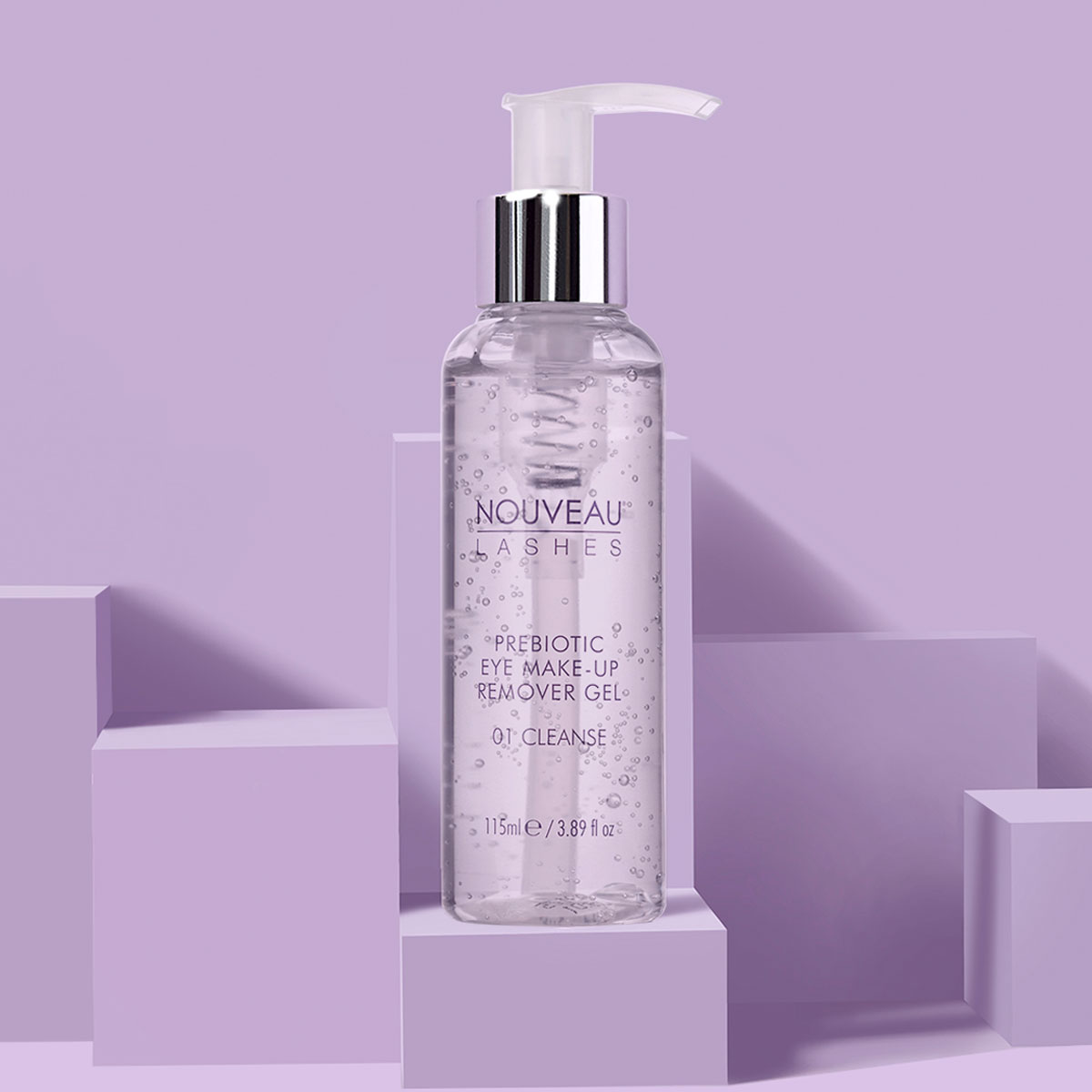 WHAT MAKE-UP CAN I WEAR WITH LVL LASHES?
You don't need to wear mascara with an LVL, since the treatment tints and colours your natural lashes to make them look longer and thicker. If you still want to wear mascara to enhance your look further, make sure you don't overloading your lashes to avoid pulling the curl down. Our aftercare range is designed to work in harmony with your LVL lashes.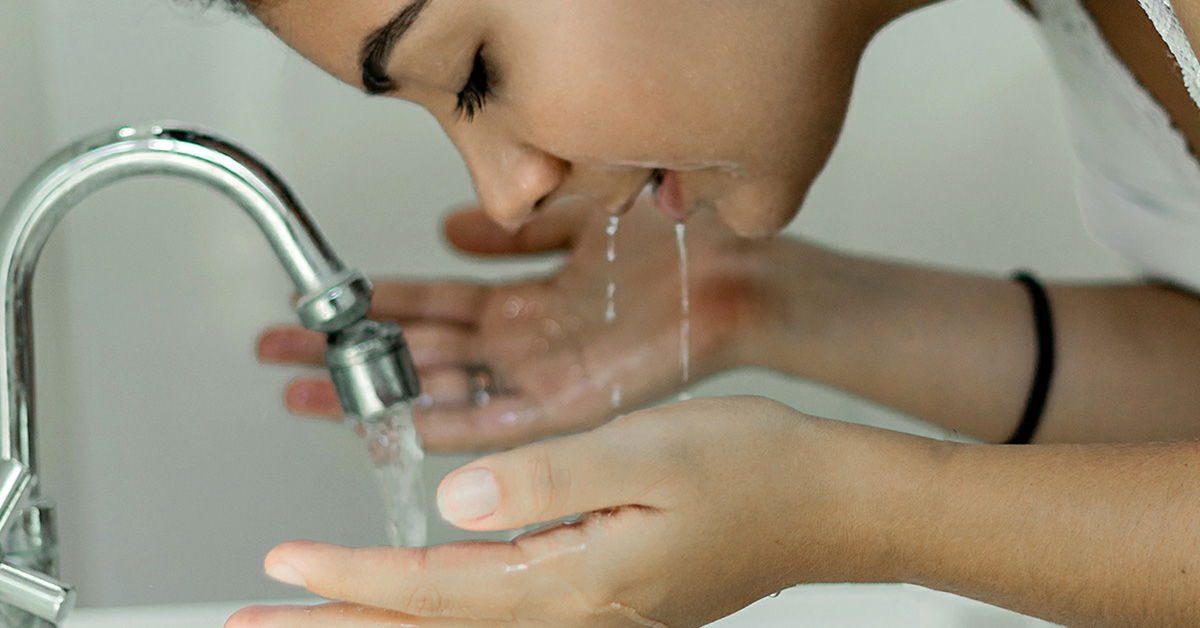 CAN I GET MY LVL LASHES WET?
After the first 48 hours you can get your lashes wet. For the first two days after your "LVL lashes treatment", you should avoid all steam, saunas and swimming. After that, you can jump in and get wet with no worries – swim, shower, bathe, whatever. And when drying yourself, remember to run a clean mascara wand through your lashes to ensure they don't clump together.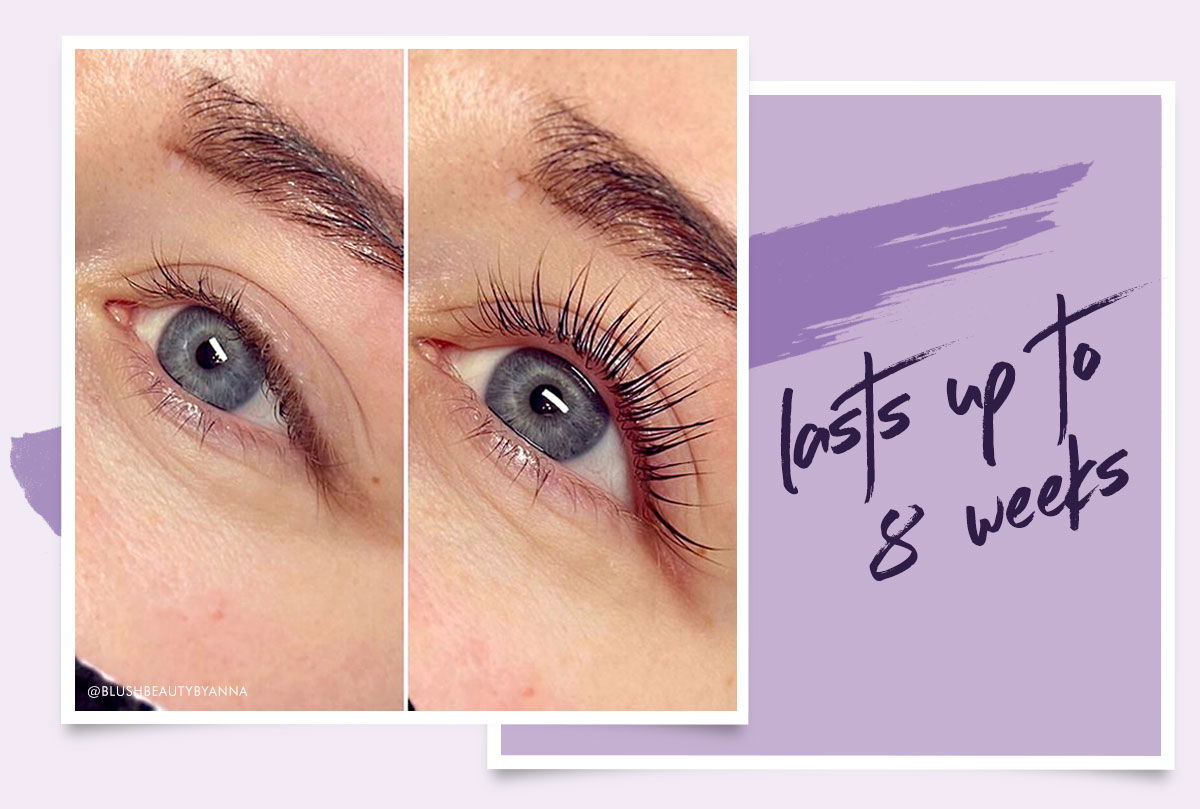 HOW DO I REMOVE AN LVL LASH LIFT?
An LVL lash lift can't be removed, as it's a semi-permanent treatment on your natural lashes. Instead, the lash lift will grow out naturally. The tint and curl can last up to 8 weeks, depending on your "lash cycle". Everyone's is different, it's how they grow, mature and shed to get ready for new lashes.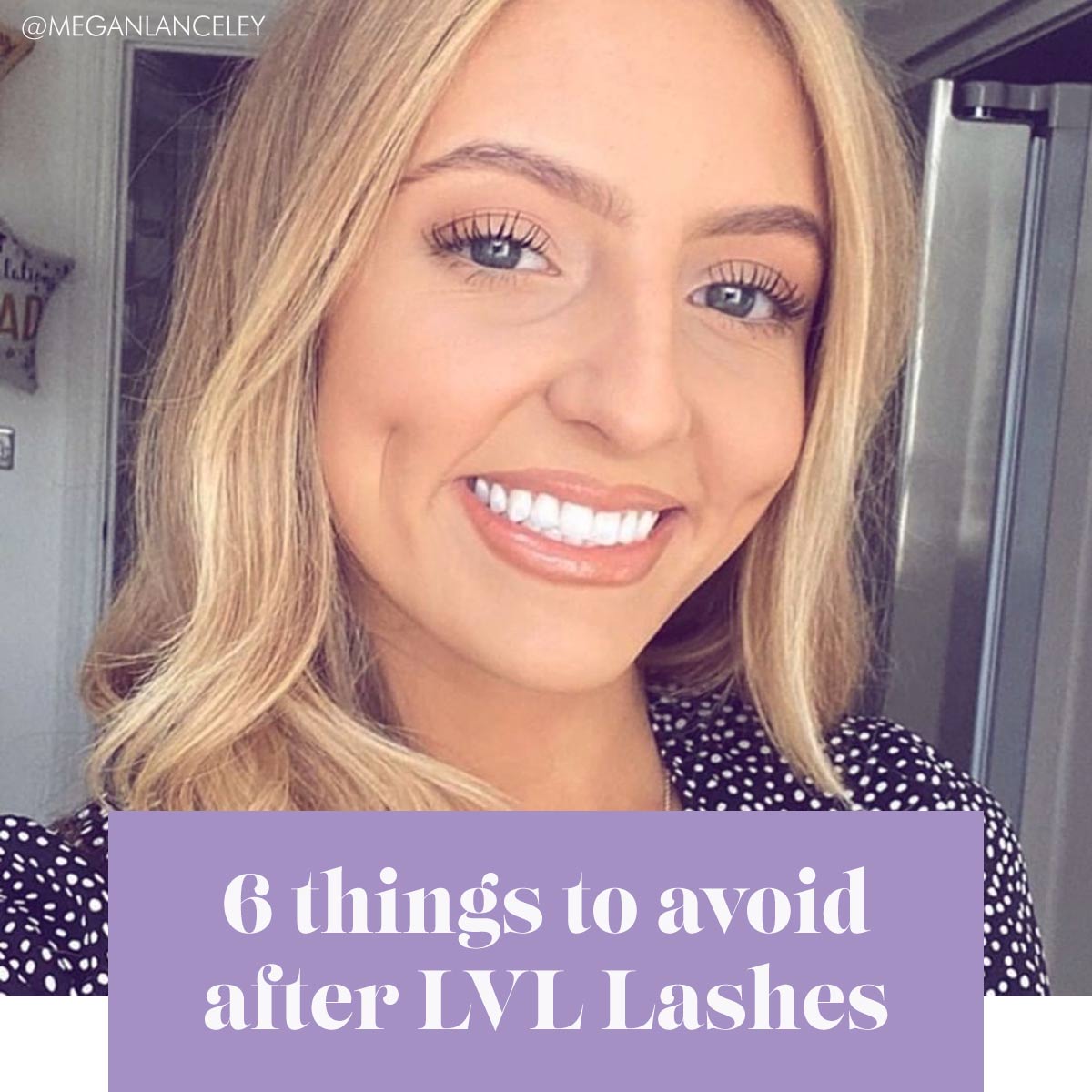 WHAT CAN YOU NOT DO AFTER A LASH LIFT?
Here are 6 things to avoid doing to keep your LVL lashes looking their best:
Don't get your lashes wet for the first 48 hours, and avoid steam, saunas and swimming. It's also worth avoiding the gym or heavy exercise for the first 24 hours.
For tinted lashes, avoid strong sunlight or UV light for the first 24 hours. If you want to top up your tint, just return to your salon after 4 weeks.
Try not to touch or rub your eye area, especially when washing or cleansing your face.
After your treatment, avoid sleeping on your front or side, so your lashes don't get disturbed whilst they set in place.
Don't use lash curlers, they can be harsh on your natural lashes. With LVL, you won't need them anyway
No oil-based make-up or remover. Our aftercare range offers some simple water-based alternatives
To book this service please "click here"